Impresum
---
Actualizare & administrare
Sprachwissenschaft im Dialog e.V.
Zwätzengasse 12
D 07743 Jena
Tel.: 0049-(0)3641/944385
Fax: 0049-(0)3641/944382
E-Mail: info[at]iphras.eu
---
Echipa redacţiei
Elena Botsi
Beate Benndorf-Helbig
Francis Gieseke-Golembowski
Sadriye Güneş
Prof. Dr. Thede Kahl
Teodora Kiriakova
Ioana Nechiti
Doris Sava
---
Proiectare
Jean Museo
---
Execuţie technică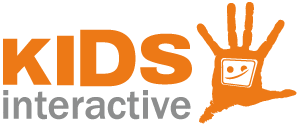 ---
---
Execuţie technică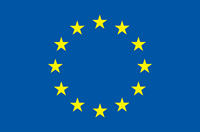 Acest proiect a fost finanţat cu sprijinul Comisiei Europene. Această publicaţie (comunicare) reflectă numai punctul de vedere al autorului şi Comisia nu este responsabilă pentru eventuala utilizare a informaţiilor pe care le conţine.
---
Forma masculină/forma feminină
Forma masculină adesea utilizată nu exclude forma feminină. S-a renunţat la folosirea ambelor forme de adresare pentru o mai facilă lectură a textului.
---
Google Analytics
This website uses Google Analytics, a web analytics service provided by Google, Inc. ("Google"). Google Analytics uses "cookies", which are text files placed on your computer, to help the website analyze how users use the site. The information generated by the cookie about your use of the website will be transmitted to and stored by Google on servers in the United States .
In case IP-anonymisation is activated on this website, your IP address will be truncated within the area of Member States of the European Union or other parties to the Agreement on the European Economic Area. Only in exceptional cases the whole IP address will be first transfered to a Google server in the USA and truncated there. The IP-anonymisation is active on this website.
Google will use this information on behalf of the operator of this website for the purpose of evaluating your use of the website, compiling reports on website activity for website operators and providing them other services relating to website activity and internet usage.
The IP-address, that your Browser conveys within the scope of Google Analytics, will not be associated with any other data held by Google. You may refuse the use of cookies by selecting the appropriate settings on your browser, however please note that if you do this you may not be able to use the full functionality of this website. You can also opt-out from being tracked by Google Analytics with effect for the future by downloading and installing Google Analytics Opt-out Browser Addon for your current web browser:
http://tools.google.com/dlpage/gaoptout?hl=en
.
As an alternative to the browser Addon or within browsers on mobile devices, you can
click this link
in order to opt-out from being tracked by Google Analytics within this website in the future (the opt-out applies only for the browser in which you set it and within this domain).